* Please note, not all files have been tagged yet so remember to check files using the "Untagged Files" filter on the dropdown box as you may miss some files.
Pan American Douglas DC-8-32 Fix Patch
Texture only. Requires DC-8_PANAM.ZIP. Just replace the same texture on the texture file. By Giuseppe Scapaccino. Image showing Pan American Douglas DC-8-32 with corrected textures. .
File size: 73.8 KB | Download hits: 337
Updated repaints and flight plans for the six French Navy Falcon 10 MER in service with 57s squadron based at Landivisiau naval air base (LFRJ). Textures only for JBAI Dassault Falcon 10 AI model (JBF10BAS.ZIP) by Andrew Jarvis. By Jacques Capdeville. Screenshot of French Navy AMD Falcon 10MER on the ground. These aircraft are coded by numbers 32, 101, 129, 133, 143 and 185. 57S missions are: IFR training for combat pilots. VIP flights for French Navy.
File size: 1.81 MB | Download hits: 403
French Air Force Jodel D140R Repaint
Jodel D140R Abeille of French test pilot school at Istres — Le Tube. Textures only for AI Jodel D140 model by Richard Faith included in RFAI_VARIOUS_AI_AIRCRAFT.ZIP pack. By Jacques Capdeville. Profile view of French Air Force Jodel D140R. .
File size: 147.91 KB | Download hits: 287
US Marines T-33 TV-2
US Marines T-33. Textures only for the revised T-33 by Ed Wells, utilizing Bill Stephen's paint kit. Requires T-33A_FSX_2010_REV_A.ZIP. This represents the TV-2 assigned to USMC Headquarters and Maintenance Squadron 33 (HMS-33) circa 1957. Repaint by John Detrick. US Marines T-33 TV-2 in flight. Instructions: Place the folder texture.HMS33 into your CT-3A_fsx-2010 folder. Copy and paste the following into your aircraft cfg: [fltsim.xx] title = TV-2 HMS-33.
File size: 5.98 MB | Download hits: 1554
Lockheed P-3C Orion
FS2004 Lockheed P-3C Orion. A Japan Maritime Self Defense Force (JMSDF) anti-submarine/reconnaissance P-3C (CP-140). The long tail boom is one of the characteristic features which makes this aircraft elegant. Gmax model by Daisuke Yamamoto. FDE and paint by Hiroaki Kubota Sound by Adrian Brausch and Mike Hambly. 2D panel by Toshikazu Harada. About the Aircraft This is the Japan Maritime Self Defense Force (JMSDF) Anti-Submarine/Reconnaissance P-3C (CP-140) which you see often in the.
File size: 70.24 MB | Download hits: 8492
Cessna T-37 Dragonfly Complete with Base Model
FS2004 Cessna T-37 Dragonfly. The model has been created with Abacus FSDS_v3. It features reflective metallic skin and very detailed moving parts, such as all flight controls, steerable nose wheel, spinning wheels, animated canopy, rotating pilot's head on rudder command, lighted engines exhaust when advancing the throttles. Two liveries are provided: camo and metal. The near photographic panel has been created from scratch, including for the most part gauges expressly programmed by the.
File size: 3.8 MB | Download hits: 4880
RAF Hawk T1a 'The Red Arrows'
FS2004 RAF Hawk T1a 'The Red Arrows'. Welcome to the BAE Hawk T1a Red Arrows package for FS2004 by UKMIL. This is a full Gmax model. Includes one version with two texture sets. The plane features opening canopy and ground equipment. .
File size: 8.69 MB | Download hits: 6493
Lockheed X-35A & C JSF Complete with Base Model
FS2004 Lockheed X-35A & C JSF. Joint Strike Fighter developed for the US/UK air forces. Fully animated. Includes custom panel based on current test bed, plus virtual cockpit with HUD. Supersonic .air file. Model by Colin Thwaites. Air file by Claudio Mussner. .
File size: 9.17 MB | Download hits: 5706
Sukhoi Su-35 LEX Complete with Base Model
FS2004 Sukhoi Su-35 LEX, a Russian fighter/bomber with full animation. Includes twelve hard point arms, panel, afterburner effect. Original Gmax model by Bowe Tyson. Improvements by Denny Shulze and Yahia al Wajid. .
File size: 4.25 MB | Download hits: 15066
Royal Danish Air Force Lockheed C-130 Hercules Complete with Base Model
Thank you for downloading the SIMSHED C-130 Royal Danish Air force! This package features a complete model from SIMSHED, with everything what's needed to fly this aircraft in flight simulator. Aircraft features one Royal Danish Airforce livery by Claus Vendelboe Holmberg, based on modified RDAF textures by Jakob Arnholtz. VC by Clive Ryan, New Updated C-130 photo-real Main Panel and brand New Flightdeck Panel, Pilots and Co Pilots View, by Claus Vendelboe Holmberg, with working yokes and NEW.
File size: 38.61 MB | Download hits: 11636
FS2002/FS2004 Hellenic Air Force T-6A Complete with Base Model
FS2002/FS2004 Hellenic Air Force T-6A. This updated "double" repaint (contains two aircraft) based on the original updated model made by David Friswell, is presenting a T-6A Texan II in service of 361st Squadron of Hellenic Air Force Academy. The T-6A Texan II is the most successful training aircraft nowdays. It is the aircraft which enters the young HAF Academy cadets into the 21st century, it is the aircraft that all the "wanna be" future fighter pilots fly with. This package is fully.
File size: 11.82 MB | Download hits: 3835
Aero Vodochody L-159A Complete with Base Model
FS2004 Aero Vodochody L-159A. The L-159A ALCA is an Advanced Light Combat Aircraft manufactured by Aero Vodochody in the Czech Republic. Gmax model features standard animations, detailed virtual cockpit with custom gauges, two photorealistic paints, five different payload versions, custom flight dynamics, LODs, advanced avionics and much more. The L-159 project has been under development for over a year. By Vit Storch. .
File size: 16.5 MB | Download hits: 3342
Eurofighter Typhoon Complete with Base Model
Eurofighter: Germany, RAF, Spany, Italy and Austria, for FS2004 in 5 Weaponequipments : air — air — light, air — air — long, bomber, trainer — light and trainer long. Eurofighter is a single-seat, twin-engine, agile combat aircraft which will be used in the air-to-air, air-to-ground and tactical reconnaissance roles. The design of Eurofighter Typhoon is optimised for air dominance performance with high instantaneous and sustained turn rates, and specific excess power. Special emphasis has been.
File size: 10.76 MB | Download hits: 12868
Lockheed C-5 Galaxy
FS2004 The Lockheed C-5 Galaxy is a heavy logistics military transport aircraft designed to provide world-wide massive strategic airlift. The CONUS-based fleet can provide delivery of palletized, oversized and outsized cargo, as well as passengers or combat-ready troops, anywhere in the world on short notice.Self installing executable file. Developed by Mike Stone and painted by Garry Smith model includes 4 seperate liveies. .
File size: 11.49 MB | Download hits: 2564
RAF North American B-25J Mitchell
This complex FREEWARE package is designed and built to give the most realistic of flying experiences to the decerning FS Pilot. With 12,000 man hours of development every aspect has been finely tuned. Includes :- Aircraft/Panels/Sound/Checklists/Handling-Notes/Manual and more. You can fly from either seat and change seats "on the fly" and has IFR and VFR options Detailed Manuals in HTML and PDF formats. Built to run on Windows 98/98se/ME or XP .
File size: 51.57 MB | Download hits: 3368
FS2002/FS2004 Convair B-36H Peacemaker Complete with Base Model
FS2002/FS2004 Convair B-36H PeaceMaker. The development of B-36 was begun as an aircraft that was able to bomb directly to the Europe Continent from an American mainland in the middle of WWII. The hugeness of this aircraft doesn't have the one to exceed this now. However, B-47 of the jet bomber had flown first when the force disposition was begun, and obsoleting became this aircraft. Still, this long distance air performance doesn't throw away easily, and 380 planes were produced for the.
File size: 2.38 MB | Download hits: 5599
Transall C160 Complete with Base Model
FS2004 Transall C160 For AI. Low poly models for AI use only (for experienced users). Models feature 8 level of details, dynamic shine, animated propellers, moving gears and flaps. Covers all models (D, R and NG) and tactical schemes for french and german air forces. By Fernando Martinez. .
File size: 4.21 MB | Download hits: 4928
BAe 146-200 STA
FS2004 BAe 146-200 STA. A Miliatary Airlift variant of the well know BAe-146-200 aircraft. Developed in the 1970's as a replacement for the RAF's strategic airlift capability, sadly the 146-STA never made it into production. This model features the distinctive re-fuel probe along the top of its fuselage , AIS components allowing cargo loading and the exclusive PUSHBACK feature. 2 texture sets are included depicting the protype aircraft, and a version in RNZAF livery. 8 variants are.
File size: 7.69 MB | Download hits: 1665
North American F-86 Sabre
This is an ALL NEW Gmax F-86 Sabre for FS2004. There are 2 versions included. A slatted wing version and a hard wing version. 26 paint schemes are provided. There's a detailed and realistic looking virtual cockpit for a great flying experience. I've also created a 2D panel with a combination of default and slightly modified default gauges. With the hard wing version there's an expanded VR cockpit model of the entire aircraft (minus the landing gear). Allowing for great Active Camera.
File size: 27.51 MB | Download hits: 3175
Alpha Bleu Ciel French F4U-7 Fix Complete with Base Model
FS2004 Alpha Bleu Ciel French Chance Vought F4U-7 Corsair. This patch corrects the problems of takeoff of Corsair F4U-7 and incl new flight dynamic. Also adds a new 3D model Corsair AU-1 with two new textures and supplementary possibilities for repainters. 3D model, virtual cockpit and textures Guy Hulin. Panel and gauges by Jean-Pierre Langer and Arne Bartels. Flight dynamics by Jean-Pierre Bourgeois and Benoit Dube. This patch requires that you first install CORSF4U7.ZIP. .
File size: 6.69 MB | Download hits: 1770
9 pages with 168 downloads.
Sign-Up
Signing-up for a Pro account gives you super fast uncapped speed to the thousands of FSX, FS2004 & X-Plane downloads which include aircraft, scenery and more — click here to view the library for free or.
Subscribe to our Free Newsletter
Join over 145,000 subscribers of our free dedicated flight simulation newsletter. Featuring new downloads, products and industry news.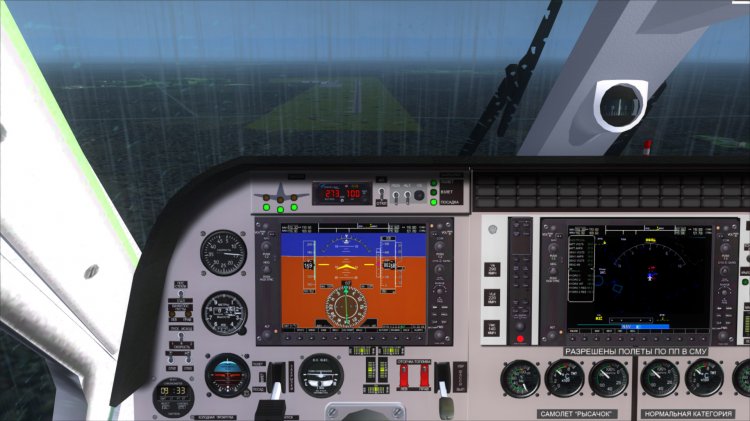 Обновление 1.01 Техноавиа "Рысачок" для MSFS2004
Требуется установленный Техноавиа "Рысачок" 1.0
Установка скопировать содержимое архива в корневую папку симулятора. Исправлена анимация элеронов, некоторые изменения в приборах.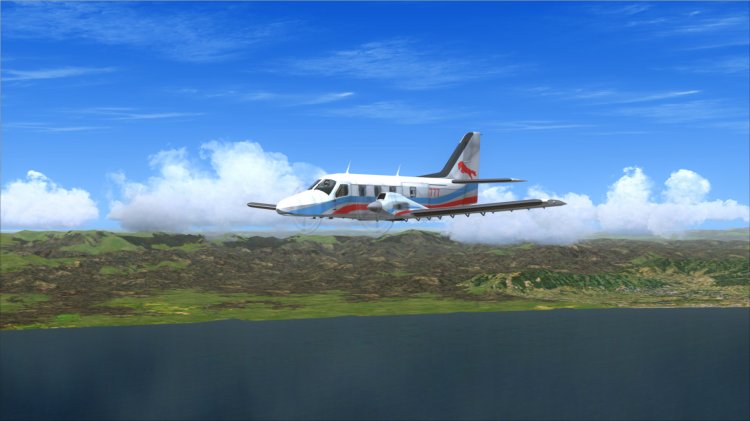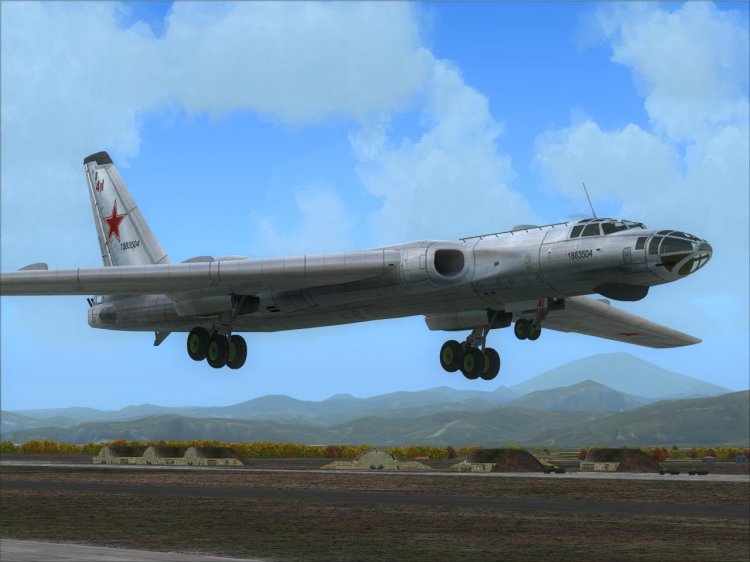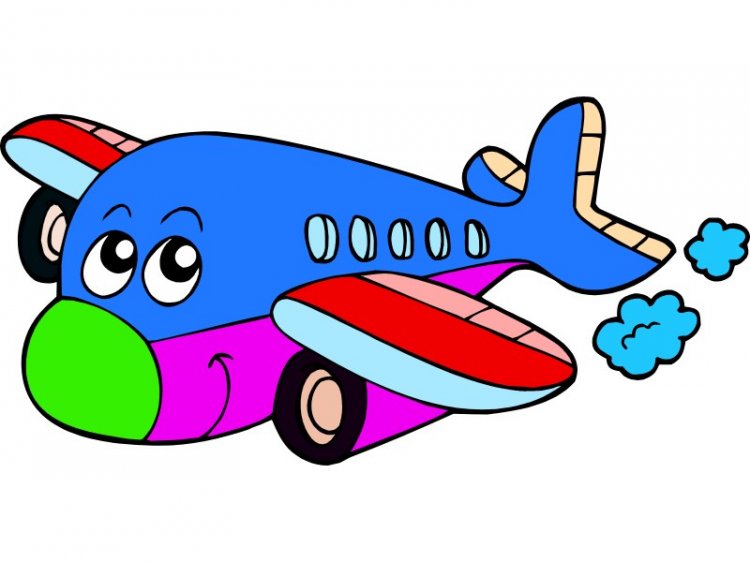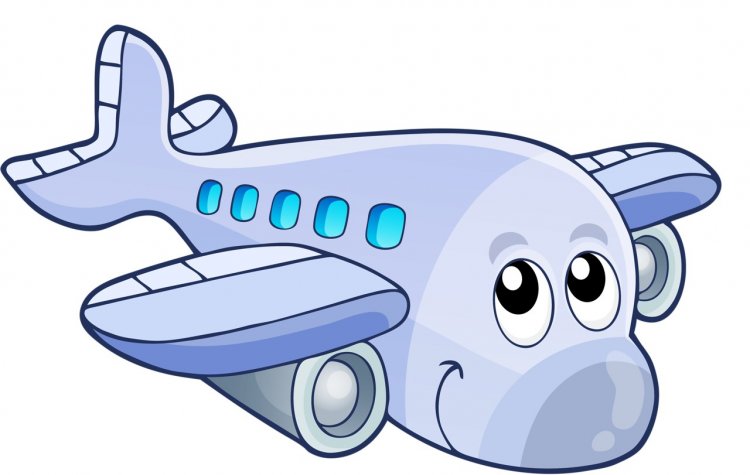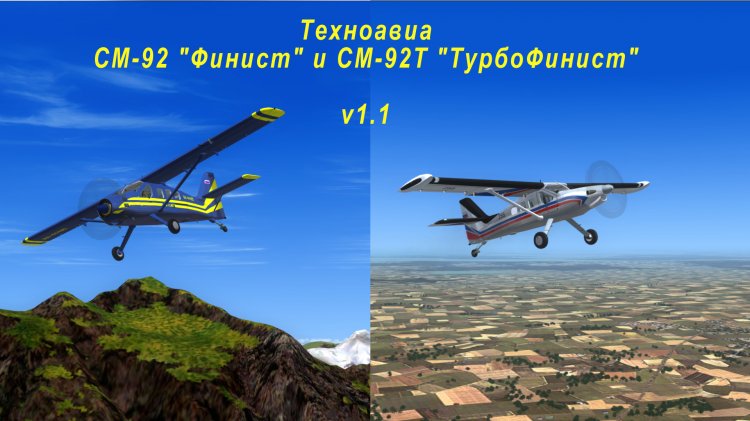 Техноавиа СМ-92 "Финист" и СМ-92T "ТурбоФинист" v1.1 Комплект обновления
Данный комплект включает следующие изменения
СМ-92 "Финист"
— добавлена озвучка тубмлеров.
— исправлены некорректно работающие переключатель и индикация обогрева ПВД
— изменена летная динамика.
— изменена летная динамика.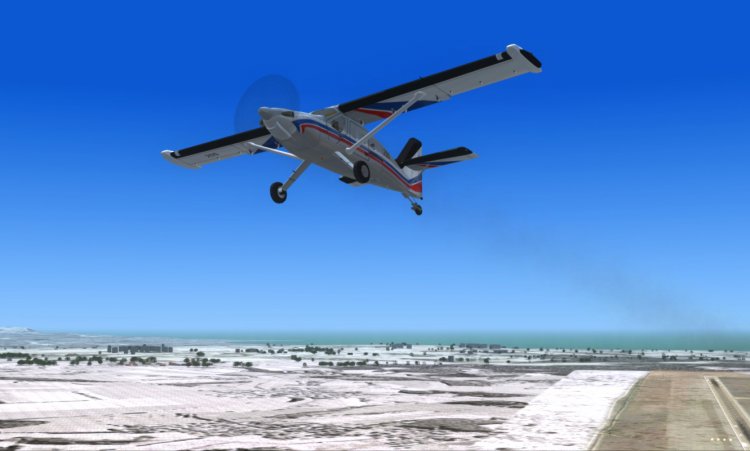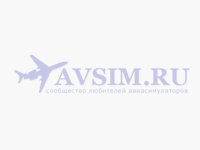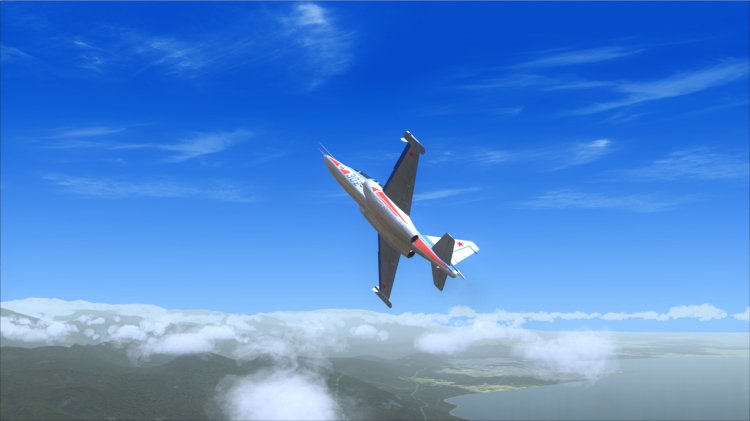 Самолеты ОКБ Сухого. Реализована полнофункциональная 3Д кабина. В сборку входит 8 ливрей.
Су-28 – Двухместный учебно-тренировочный самолет на базе учебно-боевого штурмовика Су-25УБ, отличается отсутствием бронирования и систем вооружения. Был построен в единственном экземпляре.
Су-25УТГ — Двухместный учебно-тренировочный самолет, созданный на основе Су-28. Предназначен для отработки взлета и посадки на палубу авианесущего крейсера и оборудован посадочным гаком.
Су-25УБ – Двухместный учебно-боевой вариант штурмовика Су-25.
Для корректной работы данных моделей необходимо ОБЯЗАТЕЛЬНО ознакомится с инструкцией.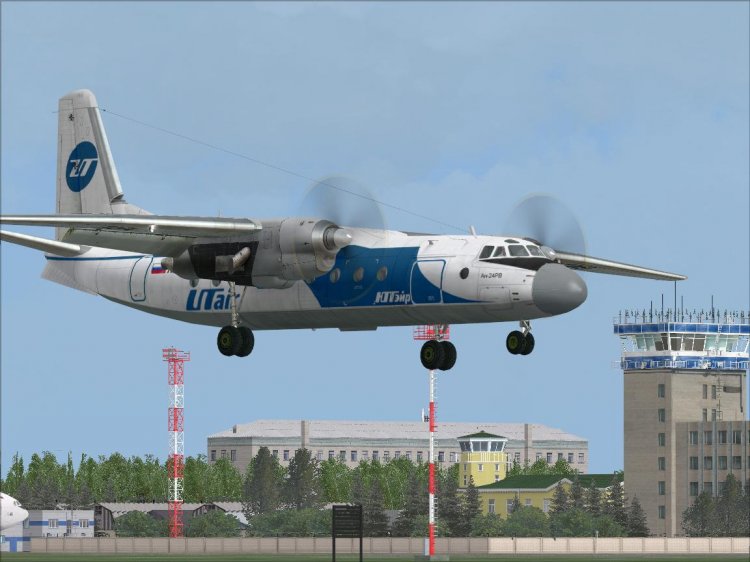 Обновлённая версия модели Ан-24РВ для MFS2004.
Авторы:
Модель – Дмитрий Самборский (Samdim).
Панель и приборы – Валерий Бочарников, Степан Грицевский, Prof.
Pleischner, Михаил (mikedet), Кирилл Коновалов , Сергей aka Sins, Казачок.
Динамика – Александр Терентьев (Aless).
Звуки – Mike Maarse, Agat.
Текстуры и Paintkit – Казачок.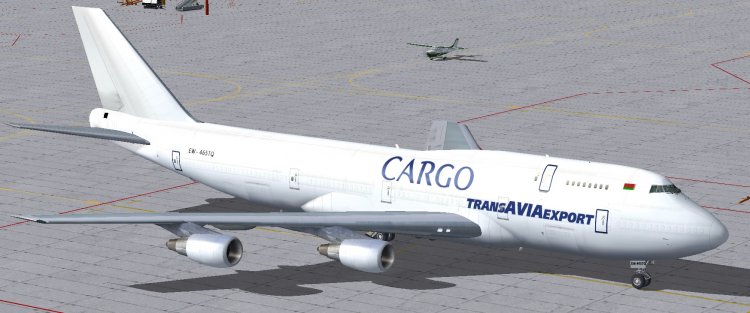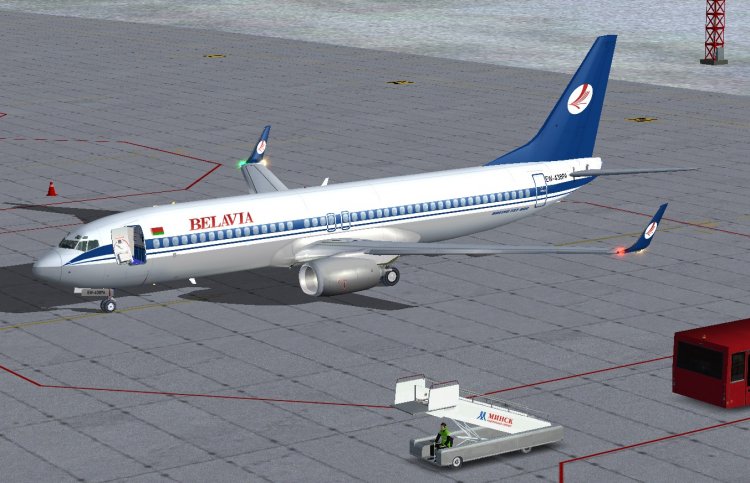 Project Opensky Boeing 737-800 in the old colors of the airline Belavia, EW-438PA. Complete package with sounds and "fixed" 2D panel and VC — some instruments from the original authors were lost, are supplemented 🙂
Purely personal experience — panel a bit not FPS-friendly, but you can fly, a little brusquely behaviour in the capture of the glideslope. More surprises are not found.
Criticism is welcome 🙂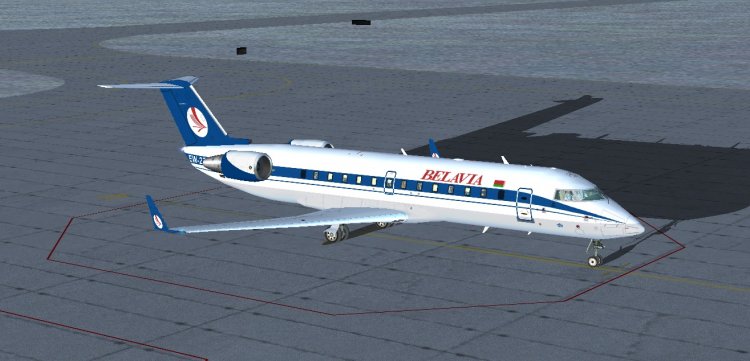 old Belavia colors EW-277PJ Project Opensky model. Include VC, panel, sound, checklist
Have a nice flight!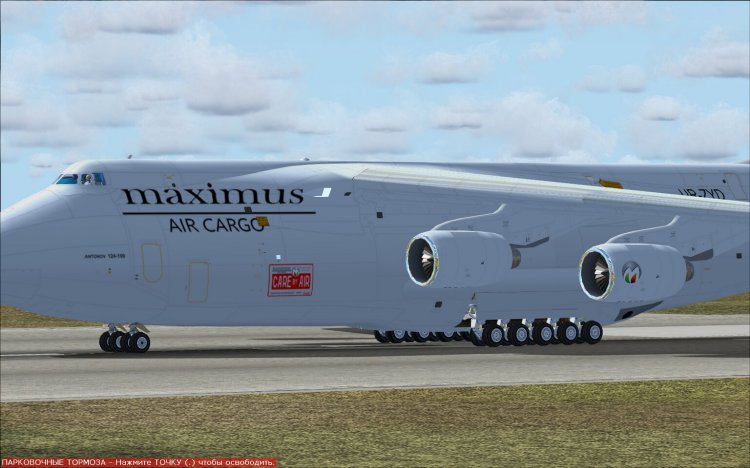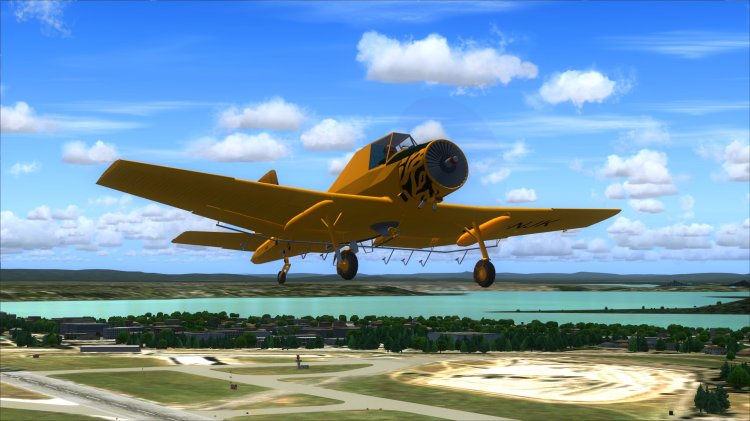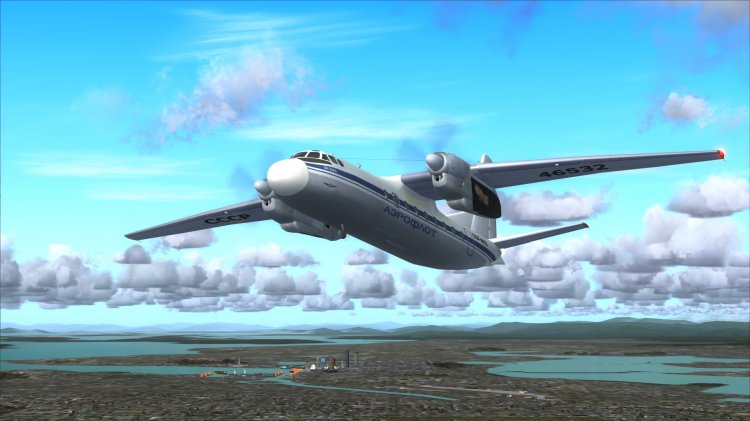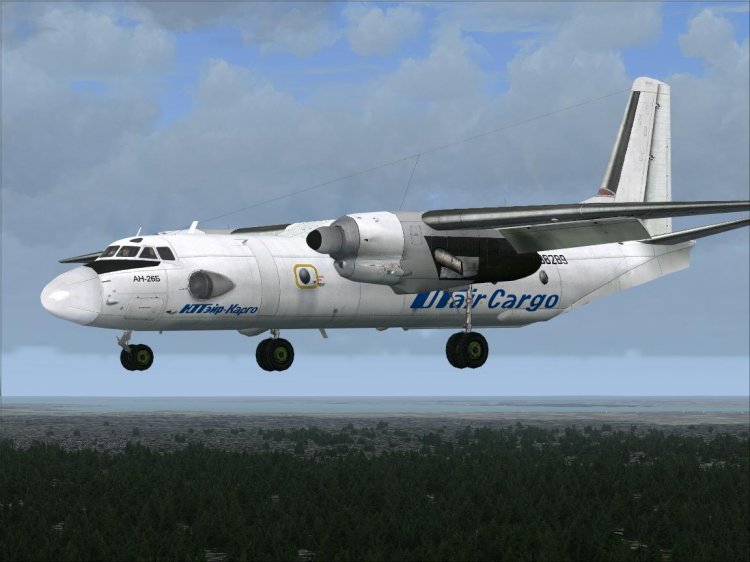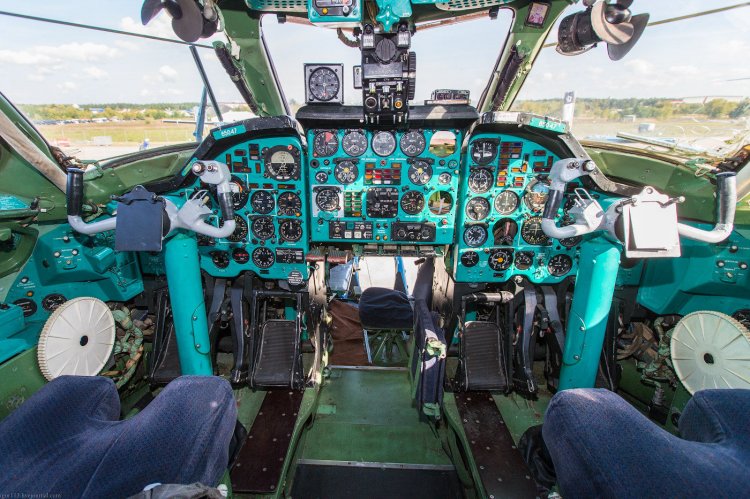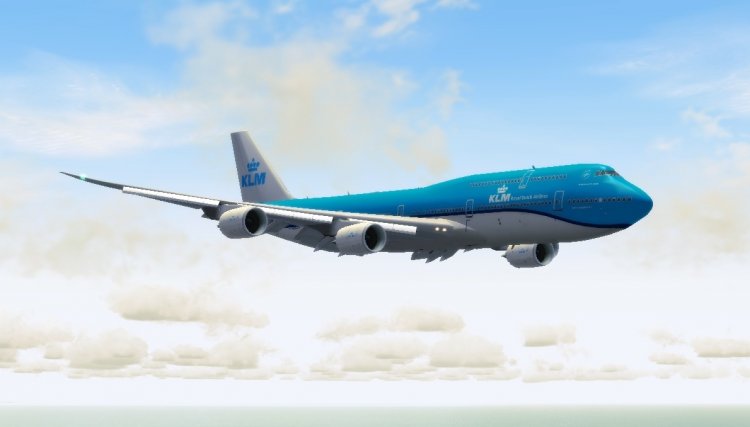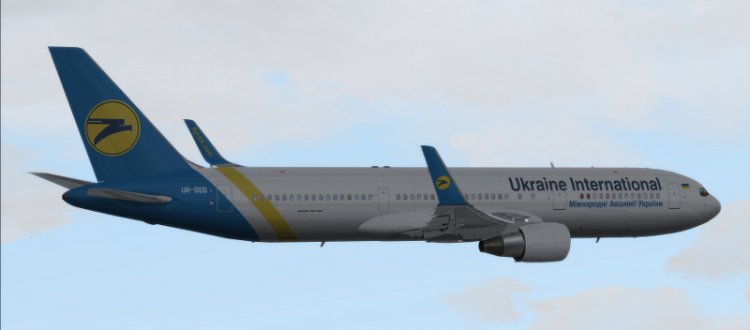 Нашел на просторах интернета модель SkySpiritBoeing 767-33A_ER с ливреей МАУ
Выкладываю чтоб другим было легче найти эту модель.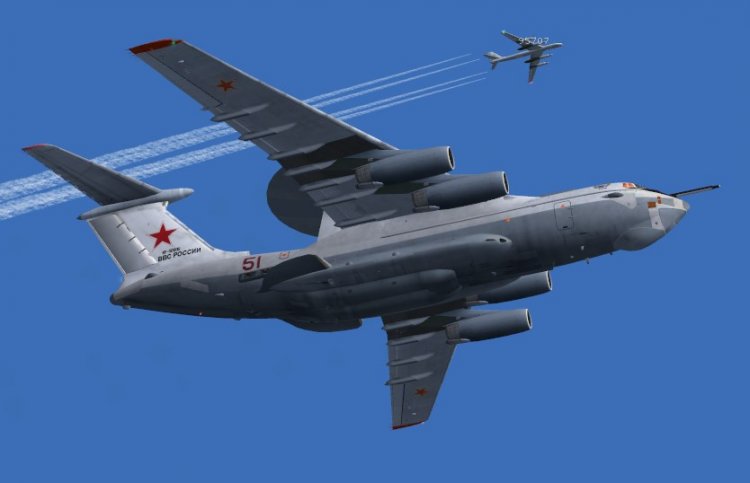 Бериев А-50. На мой взгляд один из самых необычных и в тоже время красивых самолетов. Хочу поблагодарить Василия и Антона, мужики без вас ничего не было бы и хочу, чтобы об этом знали те кто летает!
Модель не доделанна. Не доделанна значит, то что кое-где (на тех местах куда почти не смотрят в симуляторе) чего-то не хватает. Выкладывается из-за того, что моделью начали "торговать" и присваивать себе авторство труда совершенно других людей! Надеюсь на понимание здравомыслящих людей.
С Уважением, к порядочным людям.
И НЕ Уважением к тем, кто продавал и распростронял не свой труд!